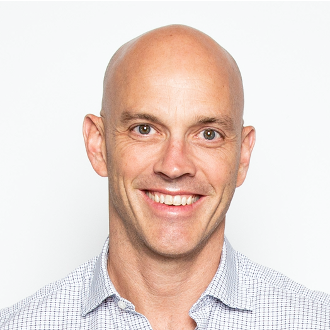 Ralph Ashton
Facilitator
Ralph is a sought-after facilitator, coach, learning designer, and keynote speaker. He is expert in leadership development, executive coaching, facilitation, strategy, complex problem-solving, innovation, and system change. He is a trusted interdisciplinary convenor. He brings three decades of experience in corporate law, investment banking, and social entrepreneurship. Ralph has worked on every continent with governments, the United Nations, World Bank, business, academia, and non-profits. He has held visiting positions at Columbia University and the Australian National University.
Coaches Australian Federal and State parliamentarians.
Built and facilitates Australia's first professional development program for parliamentarians to rebuild trust between the public and government, which counts almost 10% of all Australian parliamentarians as alumni.
Trained 1,200 Australian Federal public servants in complexity and innovation.
Founded Next25 as Australia's first think-and-do tank to drive system change to ensure Australia has what it takes to make the future its people want. 
Enrolled and chaired the Terrestrial Carbon Group, an international group of eminent scientists and economists that changed the international debate and action on unlocking the 30% of the climate change solution represented by agriculture and forestry.
Co-created WWF's Humanitarian-Conservation Partnership that changed how environmental and humanitarian organisations collaborate on large-scale disaster response.
Areas of Specialty
Patiently and respectfully working with individuals and systems to discover and name deep-seated challenges
Distilling complex / impossible challenges (whether personal or systemic) to their essence and finding practical places to begin work on solutions
Creating a grounded sense of possibility for transformational action
Teaching and supporting the application of strategic thinking, innovation, and entrepreneurial skills, tools, and mindsets at an individual, group, and organisational level
Coaching senior executives, politicians, and senior public servants for transformational leadership development
Designing and facilitating processes for cross-sector, cross-discipline, and cross-functional groups to solve high-stakes, complex, and contentious challenges
Experience
Corporate / Academic: strategic thinking workshops for senior executives and emerging leaders in major professional services firm, transformational leadership development and coaching for senior leadership in legal, consumer goods, defence, mining, and university sectors
Politics: transformational leadership development for State and Federal parliamentarians in all parties (as facilitator and coach under Next25 Leadership)
Public Service: building capability and culture for tackling complex challenges in the 21st Century in every Federal Government department (as facilitator of Next25's 21st Century Service suite of programs)

Government: 

strategy, complex problem-solving, and facilitation for State Governments

, the United Nations, and World Bank - and

designing and facilitating State Cabinet meetings

Media: transformational national public information and engagement initiatives with News Corp Australia and Nine (formerly Fairfax)
Qualifications
University of Melbourne: LLB (Hons), BA (Hons)
Accredited Facilitator, Corporate Evolution Facilitating Transformation through Values: Self
Accredited Coach, Leadership Circle Profile